October 3rd, 2021 update
Dylan and I have been having a blast on our empty nest road trip! We dropped Colin off at school on September 23rd and on Sunday the 26th we were packed up and putting down the miles. We will be traveling for 4-6 weeks and are currently in Iowa, enroute to upstate New York to see Dylan's Aunt Lynn & Uncle Ken (his dad's older sister.) Then we are heading south to Florida and back diagonally via Texas/Colorado/Utah.
We are new converts to an app/website called The Dyrt. (Thanks Eileen!) and have used it a ton to find camping options. We have a tent with us, but sleeping in the car is surprisingly comfortable. And when it is 36 degrees outside, "camp mode" in the Tesla keeps us warm! We are also taking advantage of hotels because we are not THAT hard-core and do enjoy a good shower.
We are not posting photos and exploits on social media, but will send out occasional photos and updates via email. We are on day #6 and it's been a hoot so far!
Some highlights:
We've plotted our path using A Better Route Planner. This is our rough plan. Charging takes about 30 minutes at Superchargers and we can go 150-200 miles/charge. We can also plug in at many RV campsites.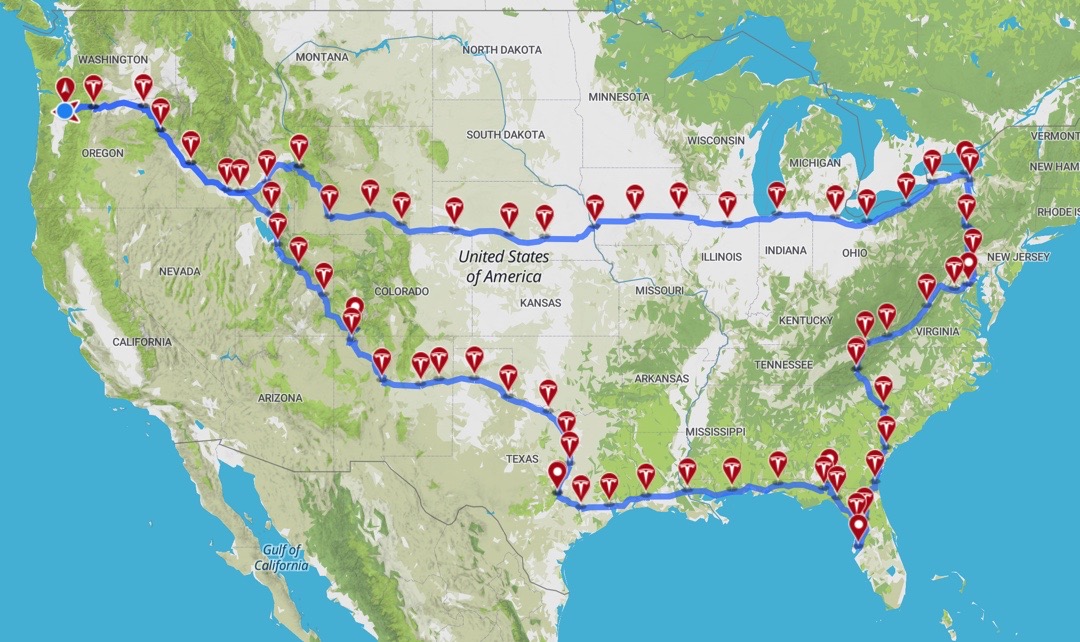 Soda Springs Idaho has a geyser that goes off every hour, plus it's a pretty drive.
We saw former neighbors, Tyler & Molly & Co. in Jackson WY (where the billionaires are displacing the millionaires!) Loved the "Women of Wyoming" photo exhibit at the art center and hiking on the trails.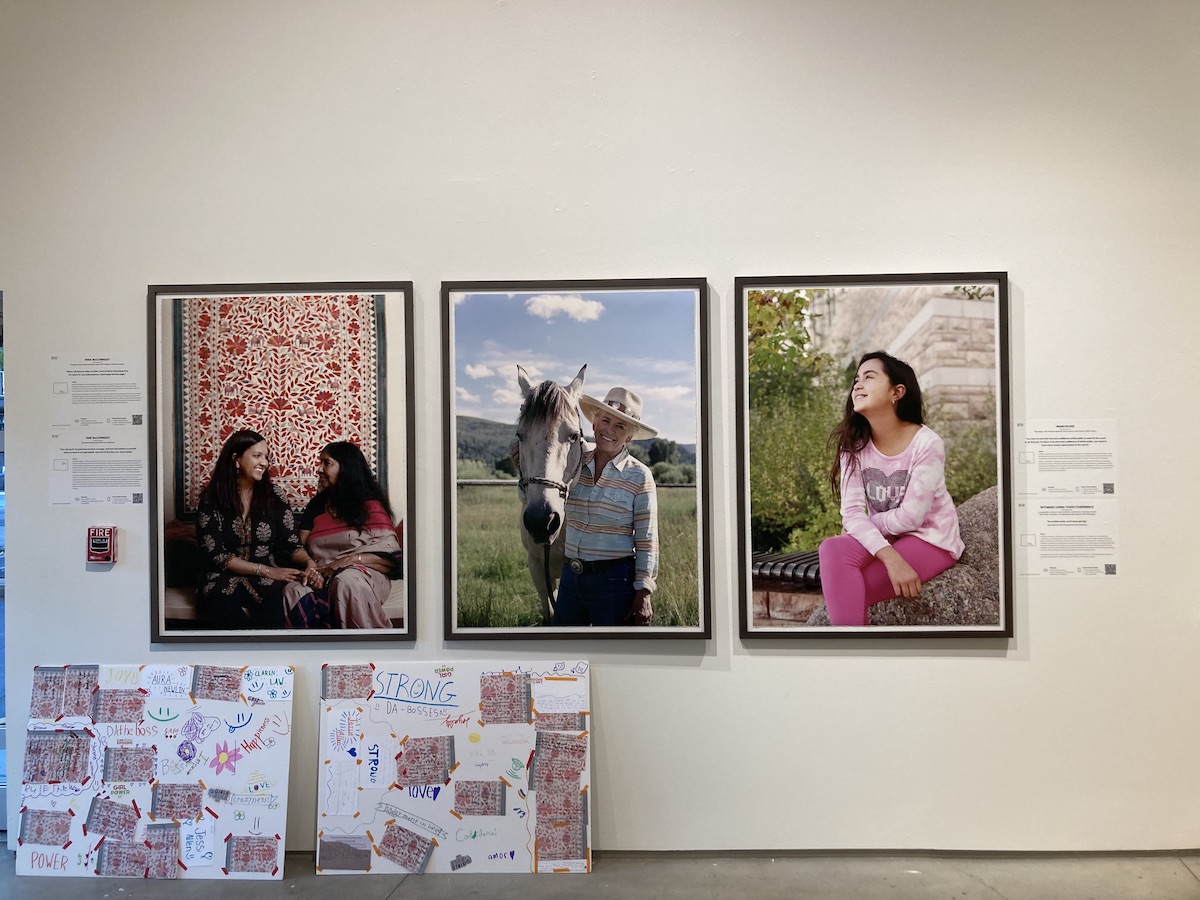 Our first BLM campsite, Teton Reservoir, outside Rawlins, WY was beautiful. We used the last of our water to make the best cup of coffee in the morning.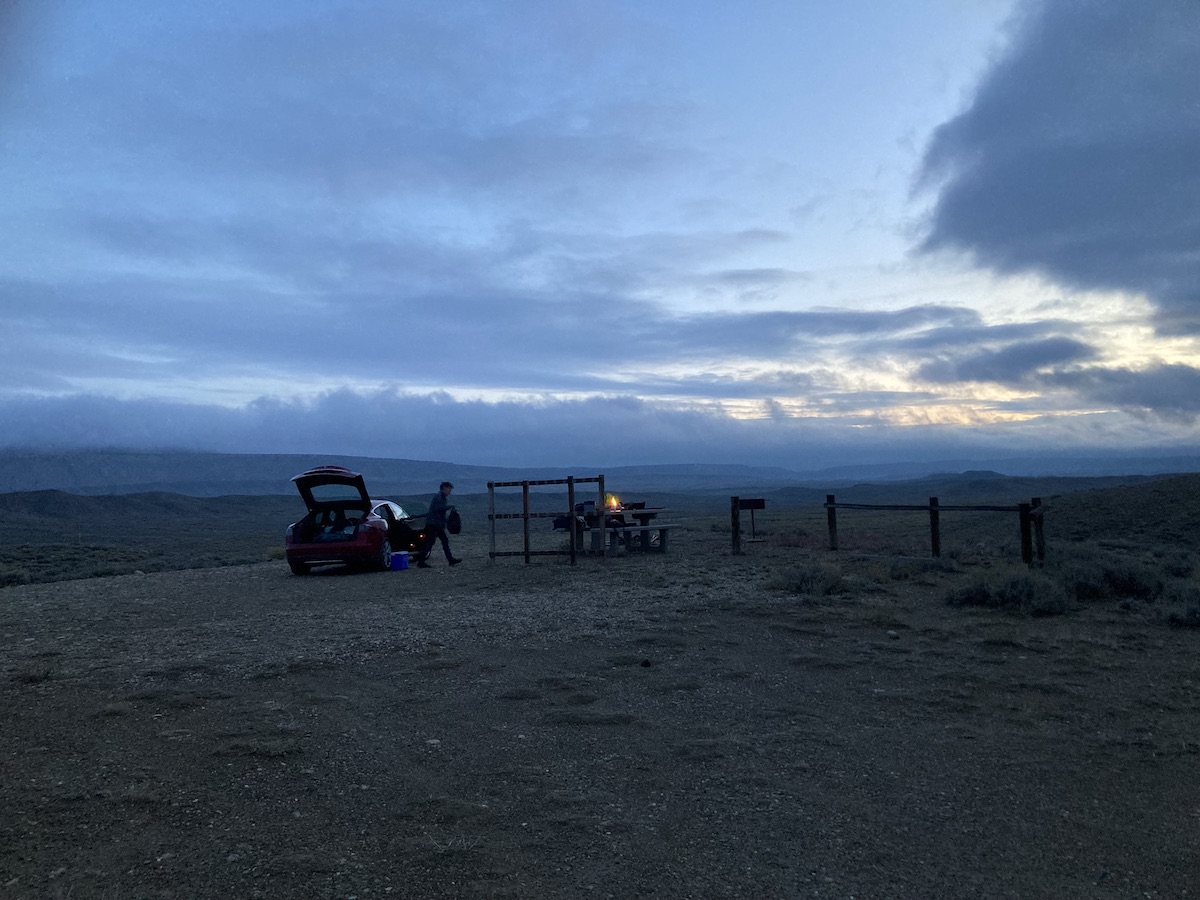 Heidi's great grandfather (dad's mom's dad) was born in a sod house in Iowa in 1877. Thanks to the Sod House Museum, we now know what that looks like.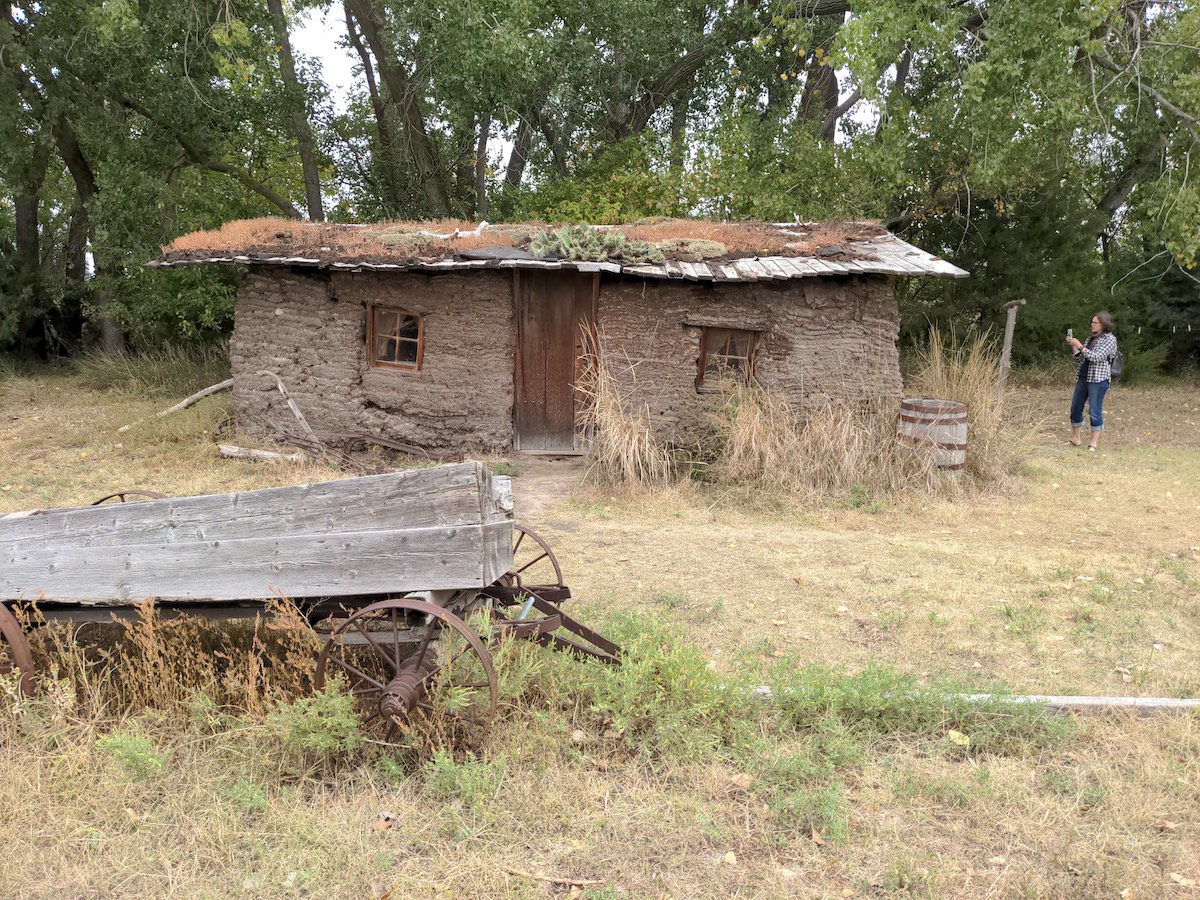 We give thanks to Omaha for a fabulous game store and an amazing restaurant, but we don't like dust on our boots, so we are moving on towards Chicago!
October 21st update
Dylan here, alternating the updates with Heidi. A lot of our stops since the last update were to visit various parts of my family.
When we left Nebraska, we planned to stop somewhere south of Chicago, to give us a good shot at getting to Niagara in one additional day. What we hadn't planned for is that Notre Dame had a football game against Cincinnati that same evening. It's a big game, and thousands of celebrating Ohioans filled all of the hotels, B&Bs and campsites between Chicago and Toledo. Oops. We ended up pushing through the zone of No Vacancy, and finding a place to sleep in Toledo, near a supercharger, at 2AM.
The next morning we availed ourselves of the supercharger and headed off to Niagara Falls. Our original plan was to stay at a lovely state campground with a view of the lake and a short drive to the falls. That plan shifted as rain started to fall (and predicted to continue for the next few days), and the idea of any kind of camping seemed less exciting, so we stayed in one of the tourist hotels near the falls, and took a medium-sized walk that evening, taking in the amazing lighting of the falls at night, and then a much longer walk in the morning seeing the full width of the incredible spectacle. In spite of the touristy cheese in the town of Niagara, the falls themselves do not disappoint. The water pressure in the showers at the hotel was totally on brand.
Niagara at night: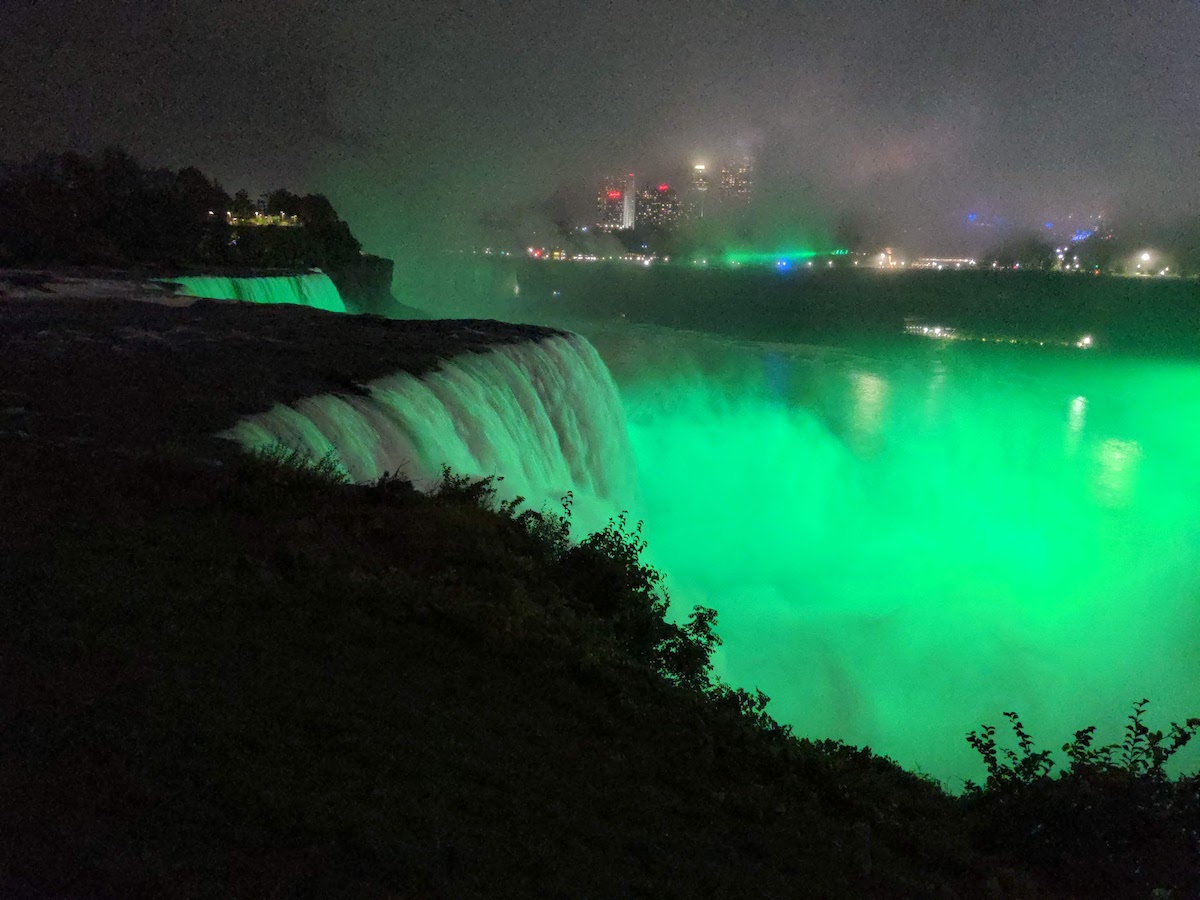 Our morning, very drizzly, walk: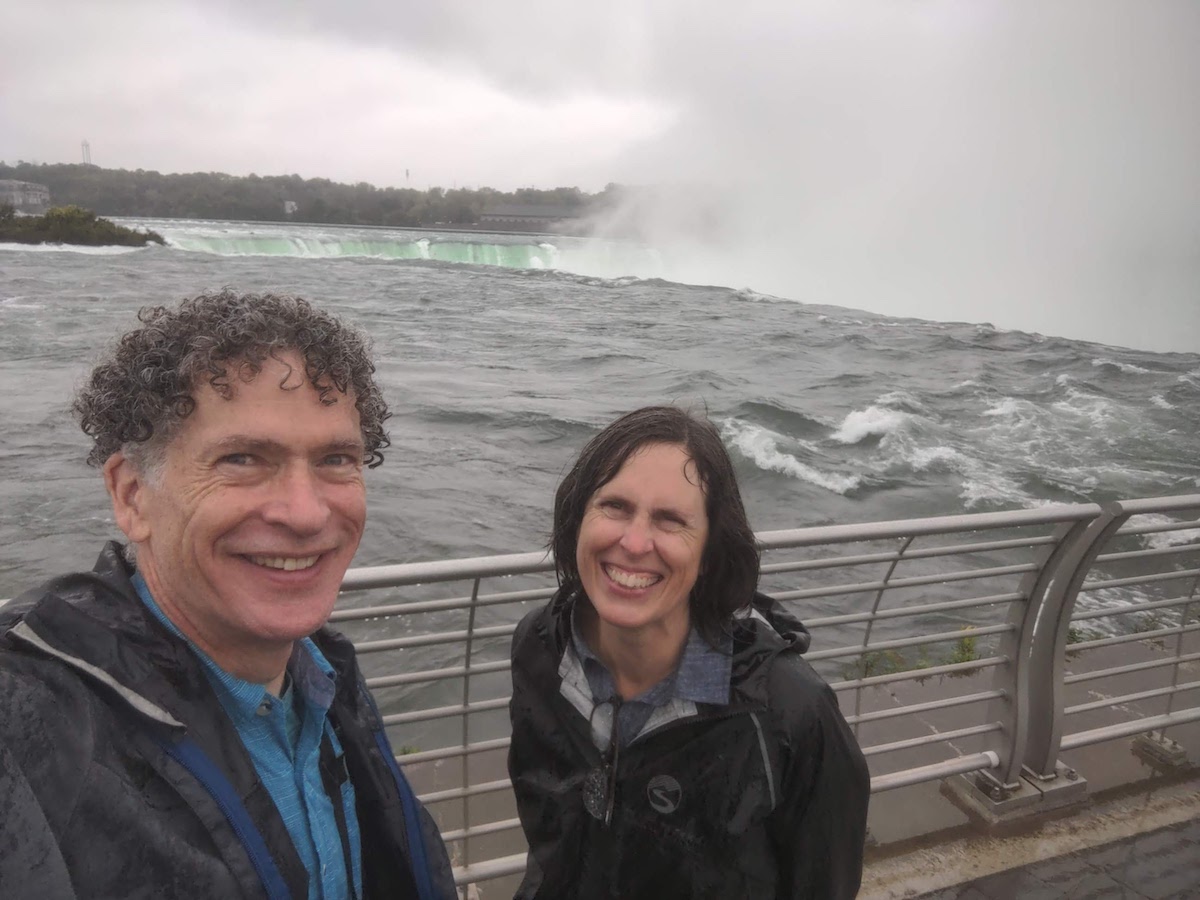 Onward to the Lake Ontario shore, where we stayed at a lovely B&B in Sodus Point, NY, and spent the next three days visiting with my Aunt Lynn and my cousins on her side. The last time we saw this side of my family was when Audra was about 2, so approximately 19 years ago. It was great to see them all, and in many ways, it was hard to believe so many years had passed.
After Sodus Point, we proceeded south, and stopped in Oneonda at a B&B whose proprietor is a Yankees fanatic. He was full of great stories and has an amazing museum of Yankees memorabilia:
Next we kept heading South towards my mother's cousin Nelia in Glendale, NJ, across from Manhattan, where she and her husband Jim had a law practice for decades. They brought us to the overlook park where neighborhood residents went to see what was going on during 9/11. It's now a touching memorial to the victims and the first responders.
After New Jersey, we went to Maryland and visited with Heidi's nephew Liam, who is studying Physics at UMD College Park. We played Hanabi - a maddening but wonderful cooperative game. Walking Liam to his dormitory, we got a great tour of campus, which impressed us with new buildings and cool opportunities, but particularly the football stadium right in the middle (!) that Liam says fills the entire campus with the roar of the crowd on game days.
The next morning we drove to Virginia, and thanks to "The Dyrt" app, found a remarkable campsite which is a Summer camp for kids, but is open to the general public in the off season. We had a great time getting to know the other folks there, and were treated to a delightful Bluegrass concert by the "Indian Run String Band." The evening built up slowly, but by the end the entire camp was dancing and at the evening's climax the camp's old blind Black Lab, "Preacher," walked into the middle of the crowd and howled with joy. Because Heidi's a ham and I know it's always a good idea to follow her lead, we were the "lead couple" during the called part of the dance, and that's what folks referred to us for the rest of our stay.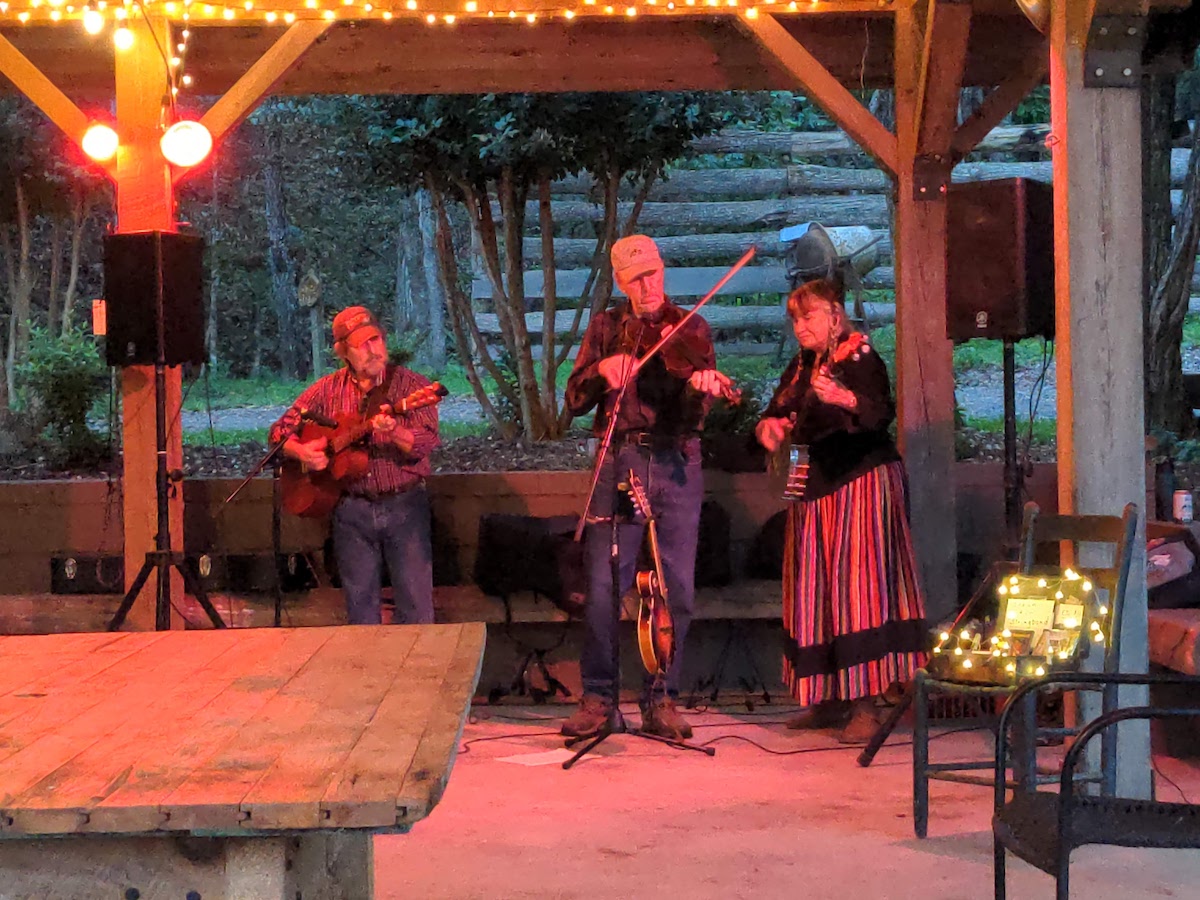 Next, down to Asheville, where we met Heidi's "mom's group" friend Lisa and her husband Matt, who we hadn't seen in about 15 years, but picked up as if only a couple months had passed.
We couldn't leave Asheville without a pilgrimage to Moog Synthesizer's headquarters. The friendly Moog staffer running the store is also an electronic musician by night, and he gave a great overview of Moog (I had no idea how close to disappearing they were in the late 90's!), some wonderful demos, but due to Covid, we couldn't take the factory tour. Even so, it was wonderful: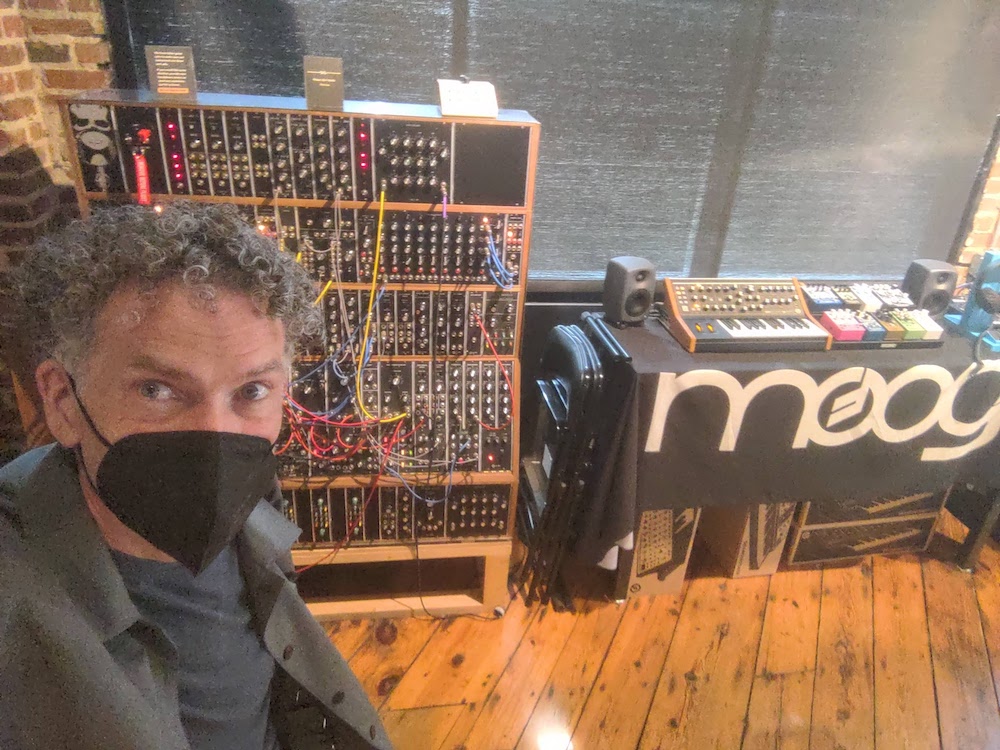 Next, on to the instigating purpose of the trip. During Covid, thanks to 23 and me, I learned I had two older half-brothers, one on each side (!). Our first "new brother" stop was Waynesville, NC, where we met my brother Scott, who I share a father with, and his wife Beth. We'd been in touch by email, phone and FaceTime, but even so, it was amazing to meet him in person. He most looks like my dad, Gerry, but as the visit (in a family cabin in the Smoky Mountains) progressed, we kept being surprised at how many personality traits we have in common, in spite of being raised in diagonal opposites of the country.
During our stay in Waynesville we had some wonderful hikes up in the hills, ate at a number of lovely restaurants (some fantastic seafood) and also cooked for each other, and generally bonded as siblings. It has been, and will continue to be, wonderful to grow our family in this surprising and delightful way.
After Waynesville, we headed South and had a brief connection with my step-niece-in-law, Danielle, who is a Tesla technician and a coffee fan. So we gave her a bag of home-roasted Guatemala Huehuetenengo coffee and thanked her for some technical assistance on the car before our trip. Next stop, Georgia!
PS: some folks have asked what we're doing for coffee while on the road. When we're not having local café cappuccini, we've been brewing our morning cup using an Aeropress, with one scant scoop of grounds (using a manual grinder), boiling water steeped for 2 minutes, then press into a thermal mug. It's been great!
October 31st
Since we last wrote, we've travelled from The (truly) Great Smoky Mountains of North Carolina, down to Georgia and northern Florida, over to Texas and up to the southwest corner of Colorado! We are now on week #5 of this epic adventure.
After reluctant goodbyes with new brother #1 Scott and his wife Beth in the very pretty Maggie Valley of North Carolina, we headed towards new brother #2, Ray, in lovely Thomasville, Georgia. We rolled in, met Ray & marveled at our connection and then spent the evening with some of his fabulous friends. Over the next few days we explored the red dirt roads of Georgia by bike and car, ate and drank through the ample delights of Thomasville, drove down to Apalachicola, Florida and swapped stories with Ray & company. Dylan and Ray share a fondness for bikes, music, books, science (and sci-fi) and more; we had much to discuss as we pondered nature vs. nurture and free will.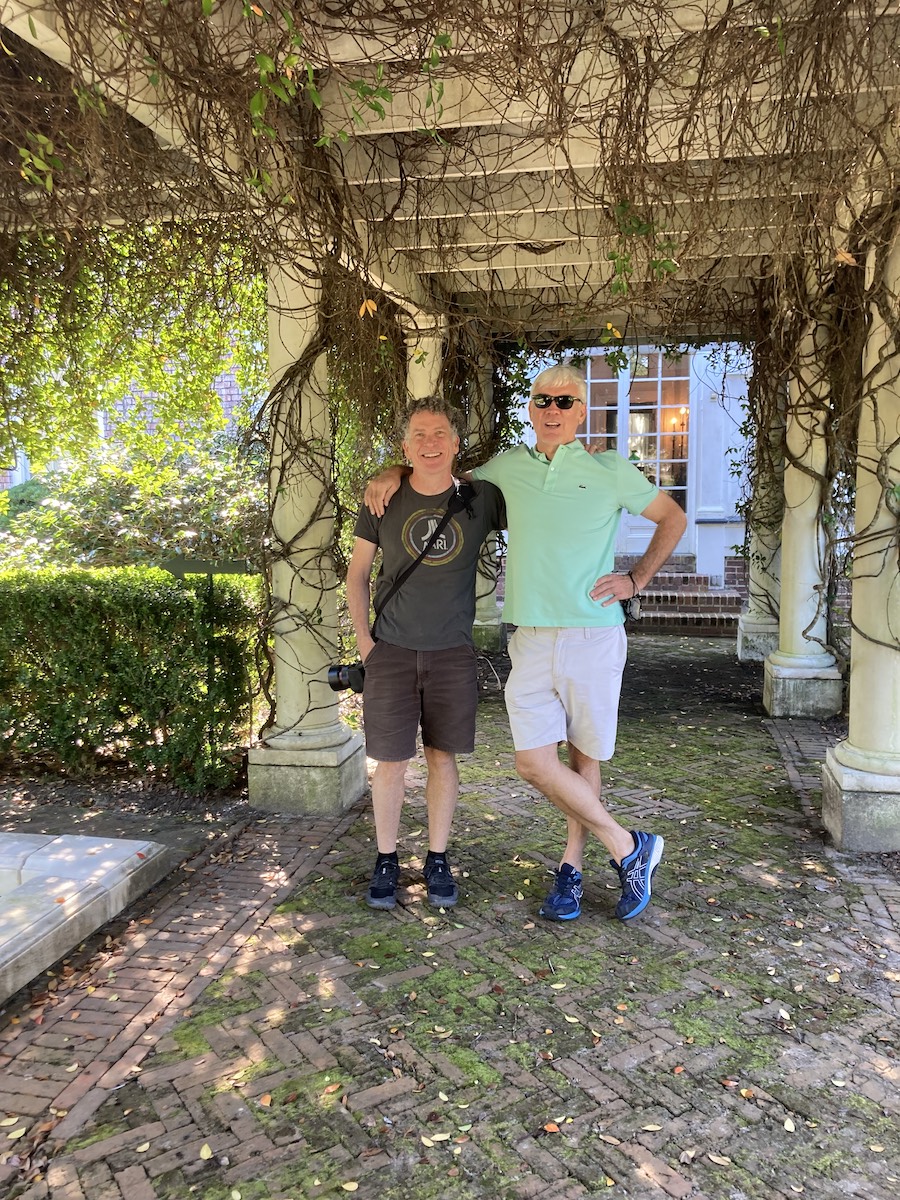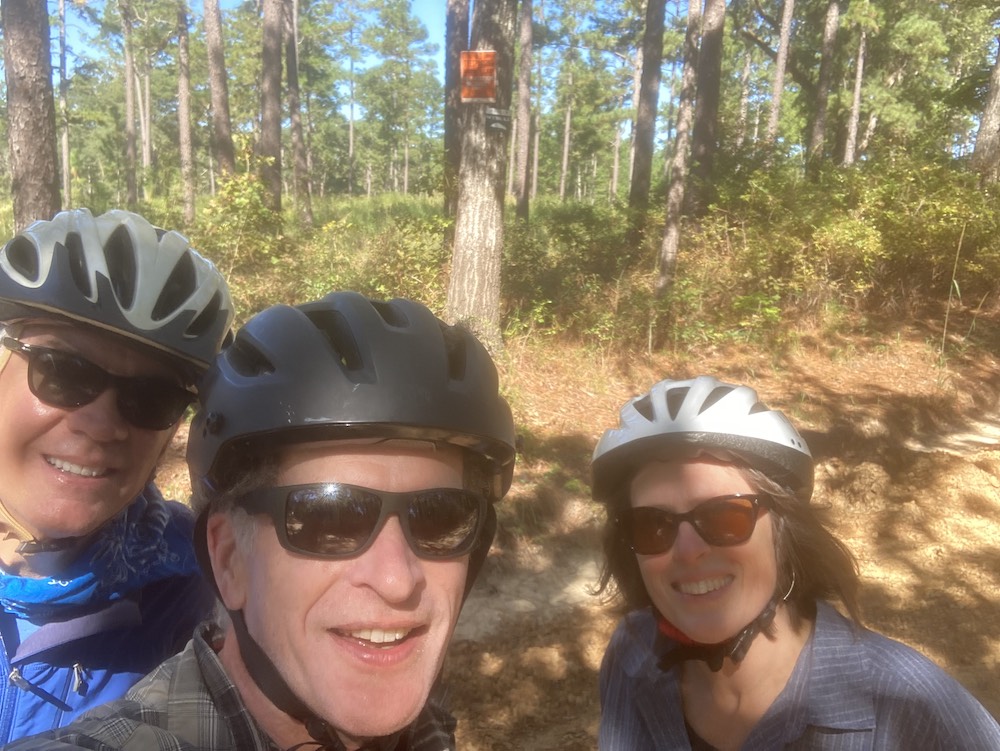 Onwards we went; the drive west from Biloxi along the gulf coast was beautiful, but nothing called us to linger until Parrot Head Bar and Grill in Bay St. Louis. Beer, music & a walk made for a perfect wind-down.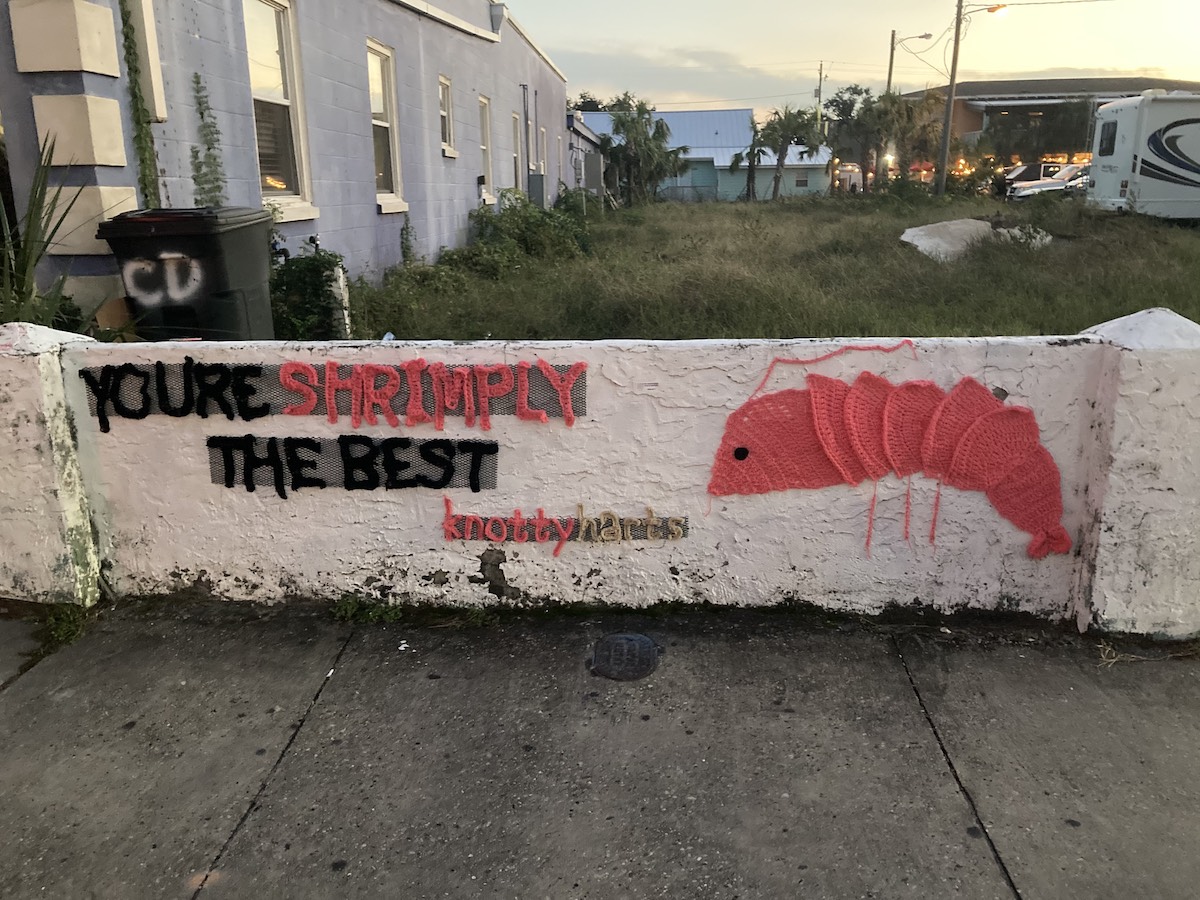 We drove to New Orleans "the back way" via hwy 90 and realized that NOLA storm cleanup is not too dissimilar from our Portland leaf pickup program…it's the magnitude and implied heartache that differs. We stopped for provisions at the delicious Dong Phuong Bakery (recommended by our sister-in-law Anne who used to live in NOLA), navigated a wacky cloverleaf to get to our charging station and pushed on towards Texas.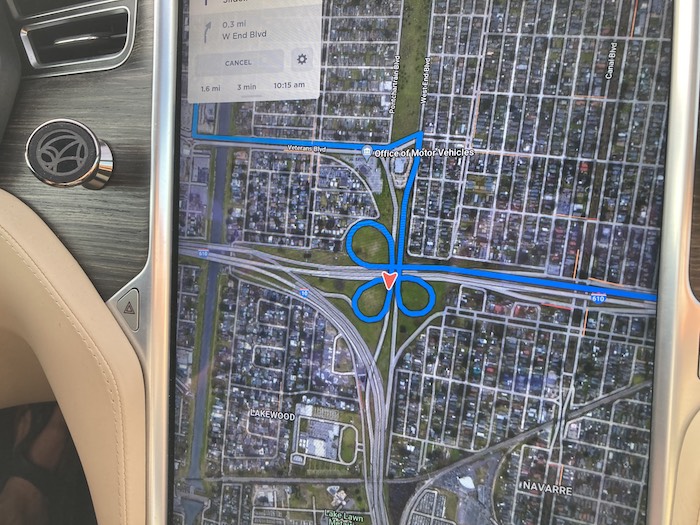 We were going to head for Houston to see my cousin Paul and family, but our schedules didn't line up. Instead we traded texts and photos with him, avoided the big city and took backroads to get to Austin. Cleveland, TX was a highlight; a very comfy Motel 6 shared a parking lot with a TexMex place with a HUGE outdoor bar under what we guessed was a Covid-built palapa. The DJ brought cultures together with a mix of English & Spanish-language country music with a smattering of pop thrown in for the teens.
Our hosts in Austin were my sister-in-law-in-law Susan and her fiancé Elsa. (Susan is my sister Lauren's husband Paul's sister. Is our family tree confusing you yet? Good! It confuses us too. More is better when it comes to family; we just roll with it.) Austin is booming; cranes everywhere and the traffic to go with it. It also has attractive neighborhoods, walkable parks and pathways, the most amazing natural swimming hole (we love you, Barton Springs) and tasty food galore. We didn't sample the music scene; there simply wasn't time. As with all our stops, Austin left us wanting more! (If you want to go to Austin and are looking for a long-stay AirB&B we can connect you with Susan; her place is great!)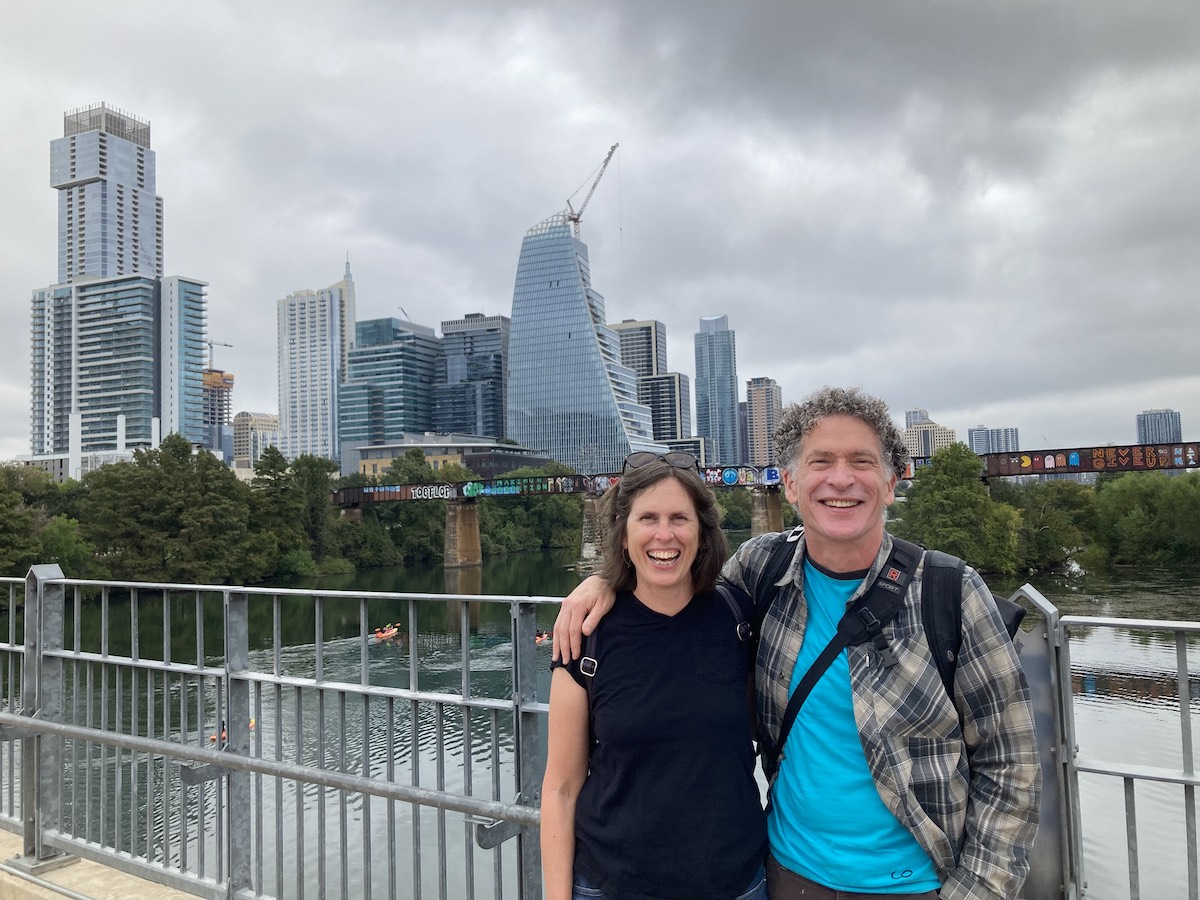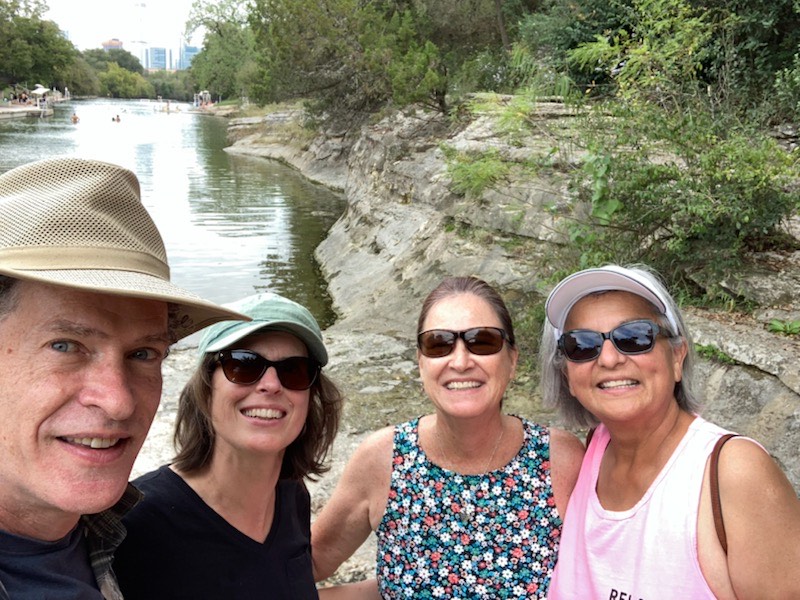 We camped south of Amarillo in Palo Duro Canyon and woke to the sounds of wild turkeys coming out of the trees. We blew through Amarillo (just like its wild wind) and stopped with our friends Paul & Julie who live in a village south of Santa Fe. My first time in an adobe home; I spent half an hour watching the sun come through the light well and gradually brighten our room. So cool. Also cool: water storage, solar arrays, art, raised bed gardens, good food and conversation … plus the tip to go check out Meow Wolf in Santa Fe.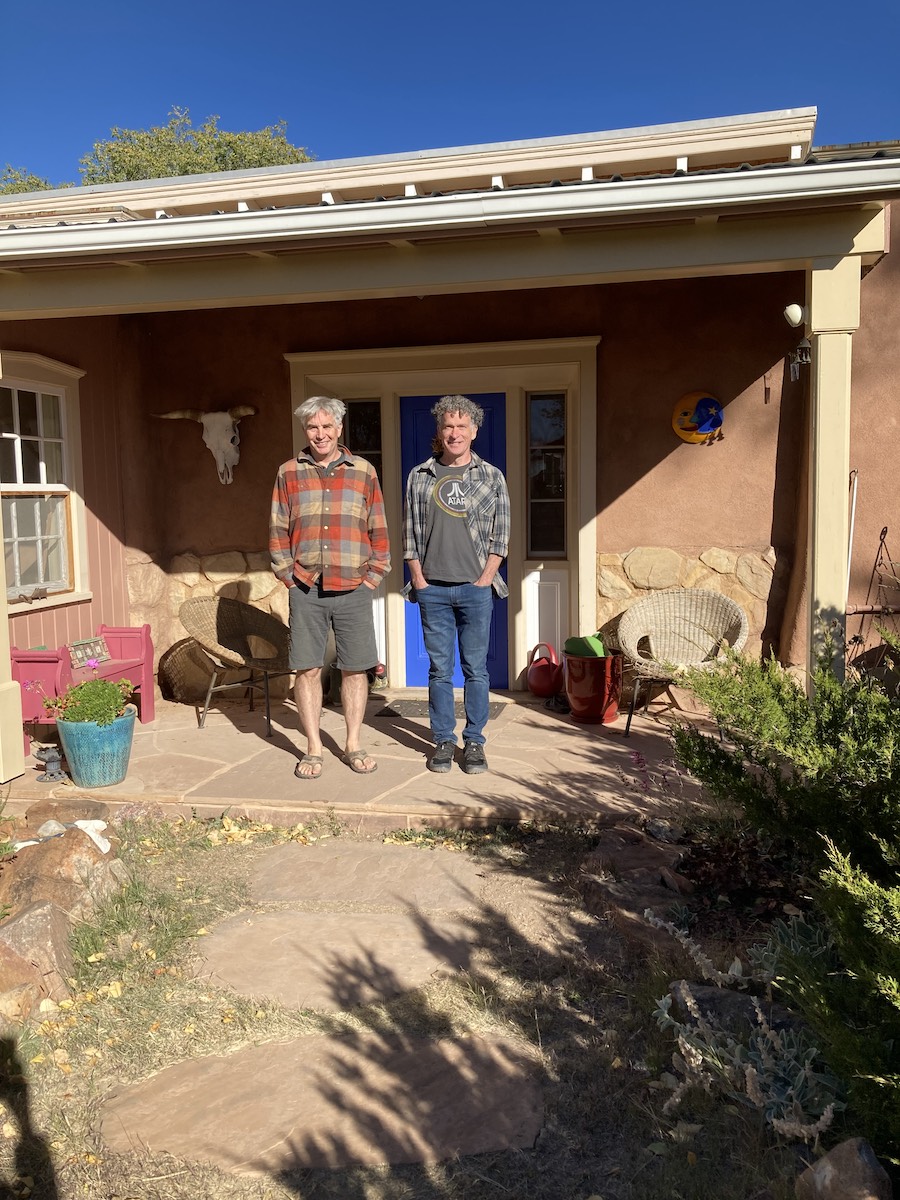 We're now coming to you from Hesperus Colorado with Dylan's sister Jen, her husband Bart and their kids Brody and Natalie. We've been here two days and have loved the hikes and hospitality! It was very nice of them to arrange such beautiful weather and star-viewing as well.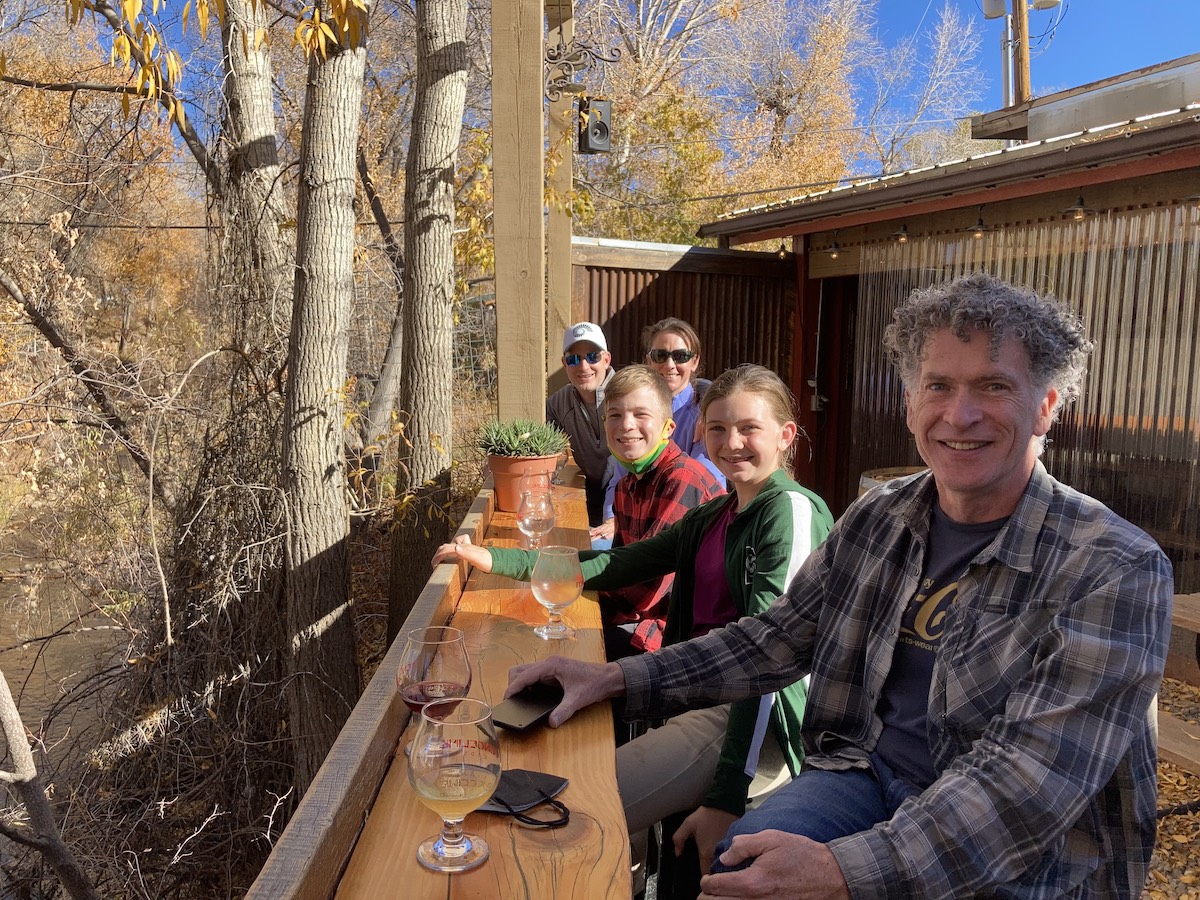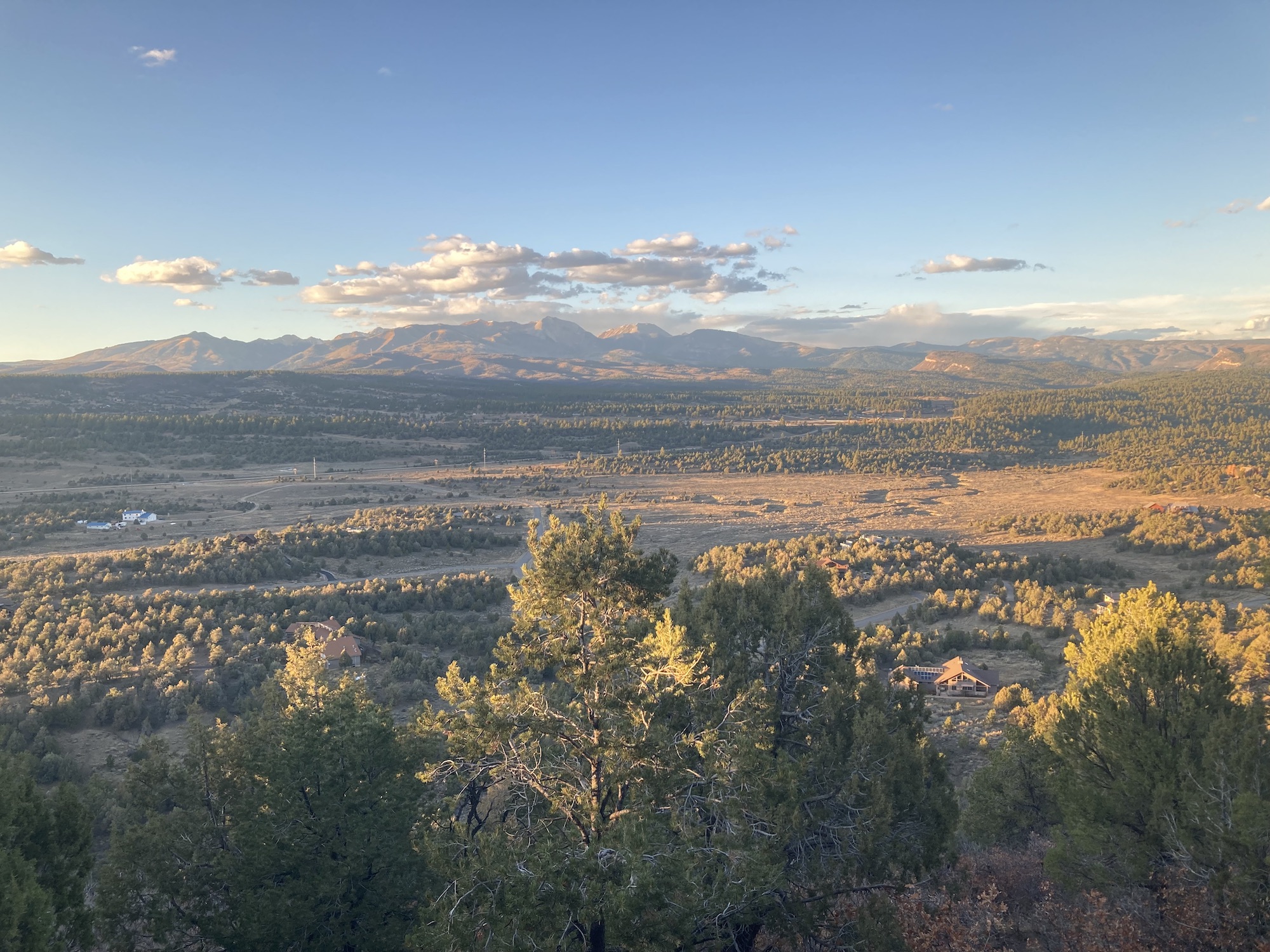 The theme of this trip has been family…and we certainly have great family in beautiful places. It's been a treat to see so many good people and visit interesting places we've never seen before.
November 8th update
When we left off, we had just left Colorado, heading northwest towards home. At the prompting of nephew Brody, we stopped at the Hidden Valley trail not far from Moab. It was a boulder-y climb up from the parking lot, followed by a lovely path along a narrow (very hidden) valley, culminating in a beautiful collection of petroglyphs: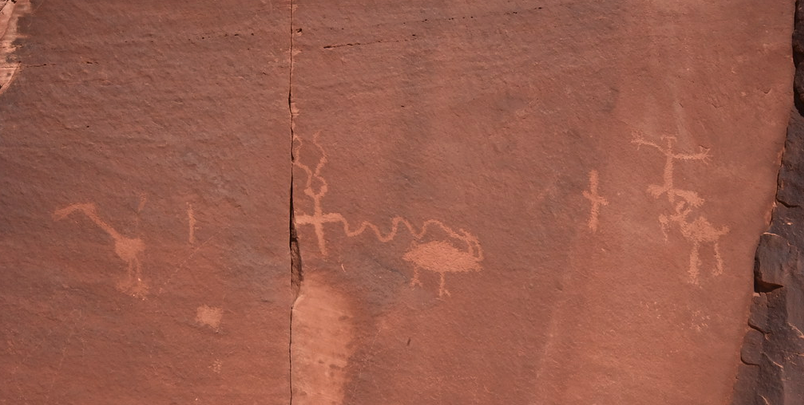 The site was quite well-treated, with the most notable "modern" graffiti being dated June 1899(!)
We continued north, enjoying the gorgeous canyons and geology of Utah. I was feeling the pull of home, so rather than stay two nights in Utah, we pushed past Salt Lake City and stayed the night in Farmington, so our morning drive wouldn't include an urban rush hour. The next day, we pushed through Idaho, and saw the sticker-laden "welcome to Oregon" sign on 84, and on to Baker City, where we had a lovely dinner at Latitude 45 before rolling back to the Hot Springs where we spent our first night of the trip. It was great catching up with our hosts, Sandy's sister & brother-in-law Cindy and Jack – we just missed Sandy, who was off to Florida for a couple weeks.
The next morning we drove to La Grande, and had a rambunctious belated 8th birthday celebration with our nephew Thomas and his amazing family (Aaron, Anne, Eamonn & Aaron's mom Paula). Highlight of that visit was running around the local skateboard park. Here were are in a pause in that action: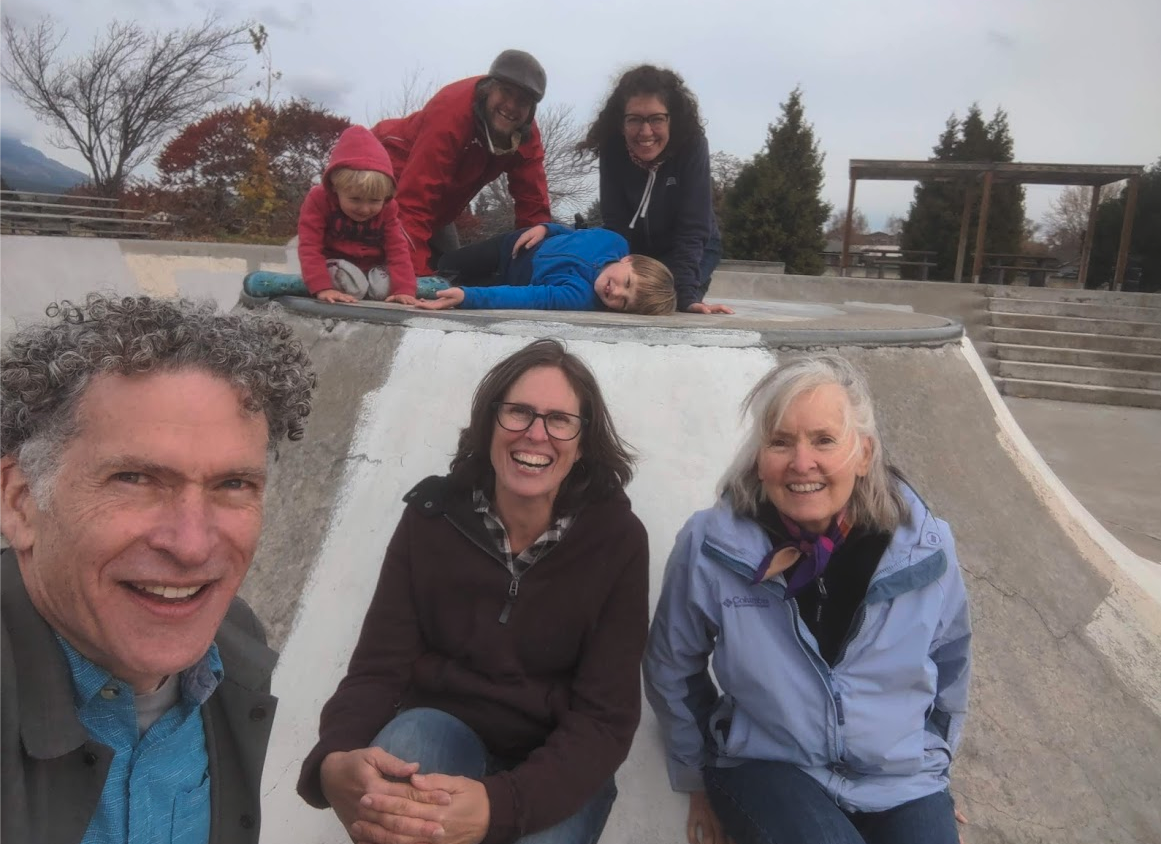 We narrowly avoided being stuck in La Grande because of a semi-truck pile-up (likely caused by Cabbage Pass's infamous freezing fog) blocking I-84 between La Grande and Pendleton. Fortunately we were able to go around it by taking a very scenic detour through Tollgate. If we'd been a day later, we'd have been held up at the Idaho/Oregon border.
We got home late that night and had a lovely dinner at our neighbor John's Distillery/Grill, "Shine". We could have called our trip done then, but decided to close the circle by going back to Eugene - since dropping Colin off at UO was the instigating "empty nest" event for the whole trip. We picked up my mom and went to the UO Art Museum where a number of Audra's portraits were the unifying element of their "The Art of the News: Comics Journalism" exhibit: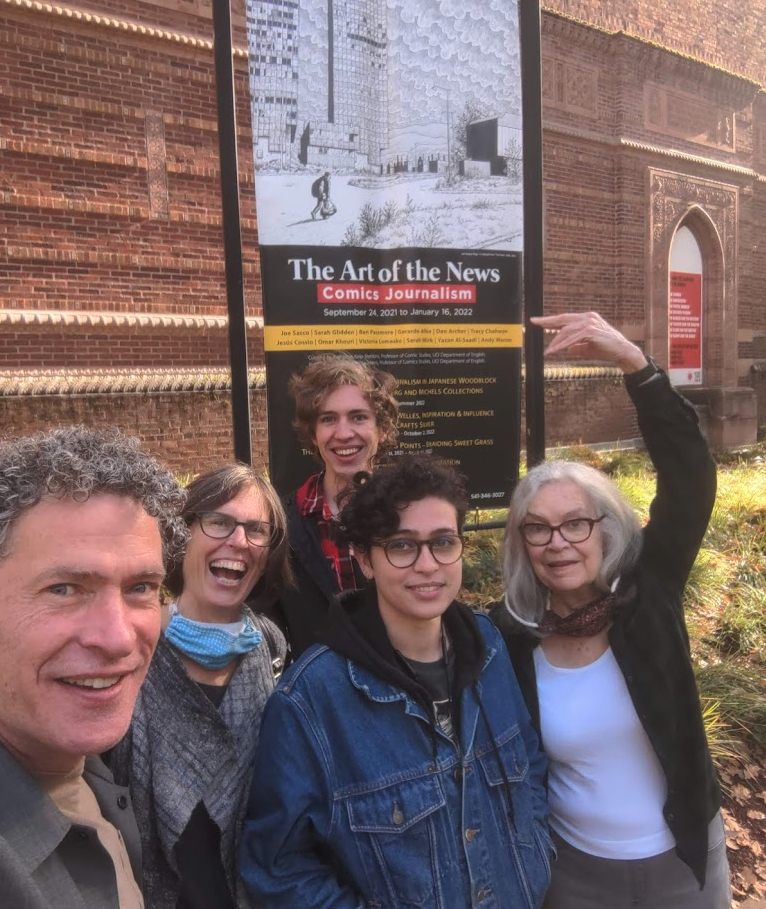 On our way home from that, we joined my childhood (since 5 years old!) friend Sean and his wife Suzanne, for a dinner and thoughtful conversation at Block 15 brewing in Corvallis.
We're now back in Portland, catching up on the many pounds of physical mail that arrived while we were gone, and queuing up our next things: Heidi's teaching a carving class at a Montessori middle-school, I'm getting more involved with Saturday Academy - stepping up to vice chair of the board, as well as continuing my training and leadership roles with the local ham radio emergency communications group (ARES), messing around with synthesizers, and continuing to develop the computer science class I'd like to someday teach somewhere.
This has been an amazing trip of discovery and introspection. The trip was almost exactly 8,000 miles of driving and almost exactly 6 weeks. The Tesla performed like a champ the whole time - charging about every 3 hours helped keep it "light" and never a drudge. It's an old saw, but a good one, that the journey is the destination. It's particularly apropos when the journey ends back at home, having left us full of appreciation for the wonderful family and friends (old and new) we got to be with along the way.
Thanks, all, for reading this far and for the encouraging words along the way.